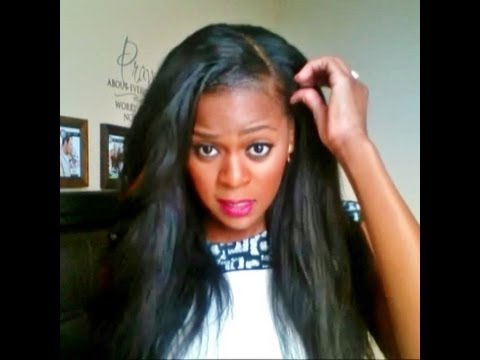 Watch me in HD! Product Details below:
Hair: Wagmans Virgin Indian – Natural Curly | 16-19" x1, 20-23" x1, 24-28" x2 (trimmed edges after install. Approx ~1"-2" inches)
Hair Products: Chi flatiron, small toothed comb, Jon Frieda Frizz-ease, Argan oil (any brand- I used Dove during this video)
Face Prep (not recorded):
Face wash: Neutrogena Deep clean long last shine control – Oil Free
Face lotion: Neutrogena Oil free moisture for combination skin
Face primer: Mac Prep and Prime skin base
Makeup Products:
Foundation: Revlon colorstay for normal/combination skin in color Caramel
Finishing Powder: MAC Mineralizing finishing powder in color Dark
Highlight: Elf Golden Bronze (got it from Target)
Contour: Sleek duo contour in color Dark and Mac Mineralizing finishin powder in color Sun Power
Blush: MAC Raizin
Top liner: MAC Rapid liner in Black
Bottom liner: MAC Technakohl Liner
Lip: MAC Rebel
Finishing Spray: MAC Studio Fix+
Dress: Nordstrom
I DO NOT OWN ANY COPYRIGHTS TO THE INSTRUMENTALS PLAYED.Check out the music below.
Ice Prince – Superstar Instrumental Remake
Mario – Somebody Else Instrumental produced by Damijin Mindz
Any other video ideas? I'd love to hear from you below!